Waterproofing roofs, either fully exposed or ballasted is where The Waterproofers started in 1978. Membrane waterproofing of roofs is a perfectly suitable alternative to the typical tile or colorbond roofs commonly seen in Australia.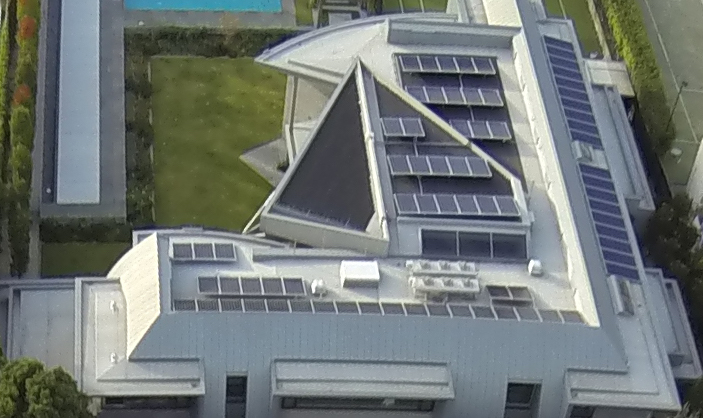 When most people think of a membrane roof they think of a flat roof. Flat roof waterproofing is where membranes are most commonly used, but you should not limit yourself to that option. The use of membranes for waterproofing roofs gives you a flexibility which cannot be easily achieved by other methods – you can incorporate angles and curves, vertical and horizontal planes, virtually anything you can dream up.
Membrane roofs also do not need to be seamless or straight. By utilising butyl rubber or bitumen sheet membranes the seams can be used to create a feature, drawing the eye to a specific spot or coming together at a particular point. They can also be cut to shape to create a shingle look finish – in any shape you want.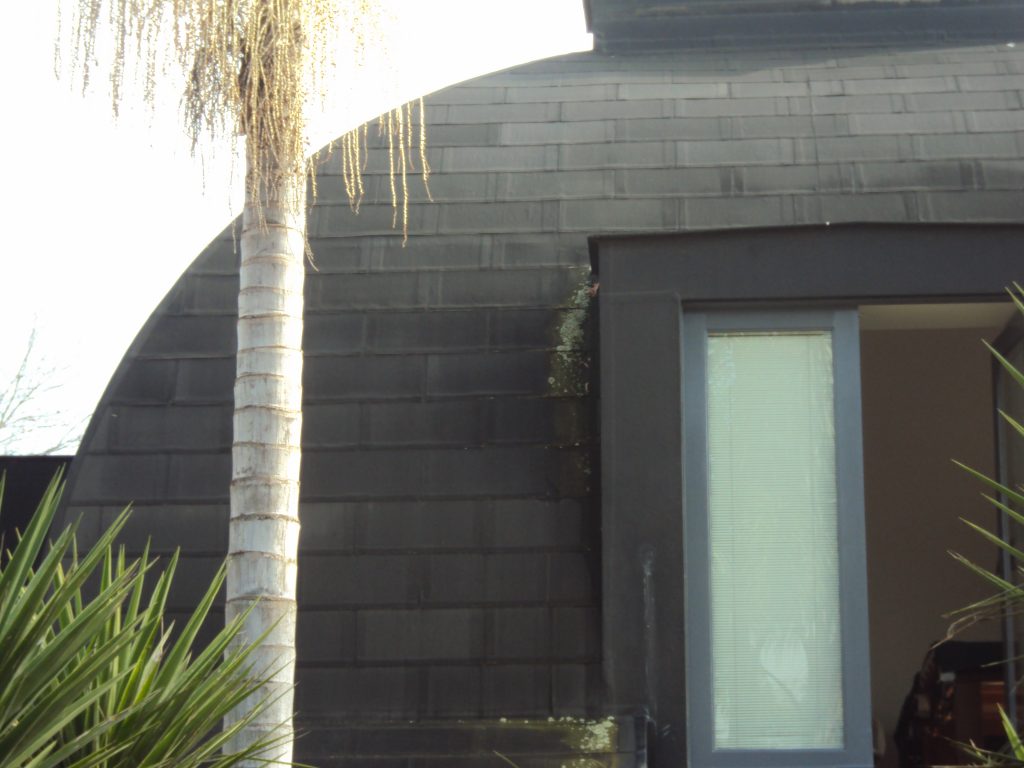 Membrane roofs can also be light weight. The membranes used for waterproofing roofs are inherently light weight, often less than 1.4kg per m2. By using light weight construction methods you can achieve a truly light weight construction.
Waterproofing roofs with a membrane system allow you the greatest flexibility to create the design you want, and be safe in the knowledge that it will stand the test of time.
The Waterproofers are highly experienced in waterproofing roofs for both new construction and on existing buildings. Remedial and replacement works require special expertise and medium to long term leaks can often cause significant damage to the building structure & finishes which cannot be seen. Sometimes remedial works can be achieved without removing the existing membrane. It is best to discuss your remedial project with us to map out a plan of action.
Butyl Rubber Waterproofing
Butyl rubber is the ideal candidate for waterproof roofs in new constructions where a ply substrate has been used. Its 300% elongation allow the membrane to move with the ply substrate where other membranes would often fail.
Available in black and grey, butyl rubber can waterproof the roof & box gutters allowing for a single product system. The membrane can form to almost any shape and comes with a 20 year warranty.
Butyl rubber is also a suitable membrane system for waterproofing roofs with a concrete substrate as well as many other material options. Sometimes surface priming is required to achieve a suitable bond.
Torch-On Bitumen Waterproofing
A more industrial option, torch-on bitumen is our go-to system for replacement of existing bitumen roofs (often without removal of the existing material) and new commercial concrete roofs.
Torch-on bitumen membranes are quick to apply and their light grey colour helps cool the building below. These membranes are applied in either two or three layer systems, with the final layer have a grey slate finish to protect the bitumen from traffic and UV light.
It is possible to apply torch-on bitumen to timber substrates, however we prefer to use a butyl rubber for longevity.
Seamless Liquid Waterproofing
Where a seamless membrane or an ultralight construction is required, or those times where the design becomes so complicated that sheet membranes are not practical a liquid membrane comes into its own.
Applied by brush, roller, trowel, or spray a seamless membrane can give a smooth, uniform finish to your roof. Liquid membranes can sometimes be be trafficable for those occasions where your roof sees a lot of maintenance traffic.
The Waterproofers prefer to use liquid membranes for waterproofing roofs where there is a concrete or concrete-like substrates where expansion and movement are minimised.