The Waterproofers were established in 1978 as a Butynol waterproofing specialist named Butynol Fixers. Over the intervening years, The Waterproofers have expanded into utilising the full spectrum of waterproofing membrane systems. This resulted in us changing our company name to better reflect the nature of our work and what we are most commonly known as on site – The Waterproofers.

The Waterproofers have witnessed many changes in both waterproofing products and standards over the years. As a result, we carefully evaluate any product we wish to add to our line up. This ensures they will stand the test of time and that there is an adequate inspection and testing protocol in place to keep our, and your, minds at rest.
To maximise our quality, we avoid using subcontractors. As a result we have full control of the quality of workmanship delivered. New staff are not allowed operate unsupervised on any jobs until both our contracts manager and general manager are satisfied (and the staff member has demonstrated) they possess the skills and level of quality required to match our long-term warranties.
We have extensive experience in systems such as Ardex Butynol, Whitecross Butylite, Trelleborg EDPM, torch-applied bitumen systems from various suppliers, TPO & Sarnafil, and a multitude of liquid systems. We are also the experienced and registered installers of the award-winning Beutyliner pond, dam & roof liner systems – allowing us the freedom to not only keep water out, but keep it in as well.
The Waterproofers Executive Team
Our people are what makes The Waterproofers so special. Their skills, knowledge, training, and personalities make them not only experts in the field, but a pleasure to work with on a daily basis.
The executive team is made up of highly skilled and experienced individuals whose sole aim is to help keep water where you want it.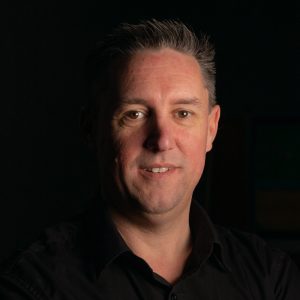 Chris
Managing Director
Having grown up in the industry, Chris went into IT for many years as a programmer, web developer, consultant, and got involved in an automation R&D start-up. After consulting for some of the biggest companies and government departments in the country (including Telstra & St George Bank), Chris decided to return to the family business and ultimately take over.
Melanie
Accounts & Office Manager
Melanie has an extensive background in retail management, particularly in the fast-paced food and beverage markets. After trying to avoid it for many years she finally joined the family business and took on the roles of accounts manager and office manager while still juggling a home and kids.
Dan
Operations Manager
Dan moved from New Zealand in 1999 with a background in carpet & vinyl, and immediately started working here. His attention to detail is second to none, his reliability & pride in his work are enviable, and his ability to discover simple solutions to complex problems is astounding. It is also rumoured that wet-film test gauges can be calibrated from Dans work.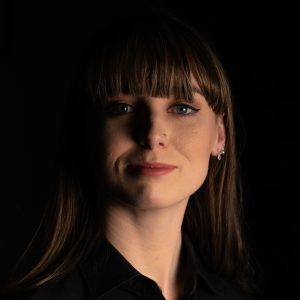 Elise
Executive Assistant
Elise has joined our growing team as the Executive Assistant to help keep us organised and accountable. She came to us with a background in early childhood education, which she believes is perfectly appropriate to managing a group of construction executives. Elise will often be your first point of contact, and will be the one making sure action is taken.